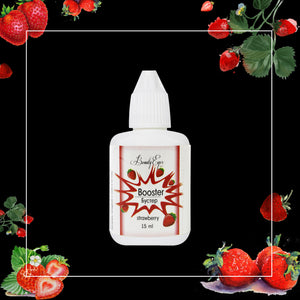 Booster is a product to activate the work of the glue, regardless of climatic conditions.

It accelerates coupling and improves lasting time of your extended eyelashes.

Recommended if coupling is low (summer, lack of humidity, etc.).
HOW TO USE:
1. Apply the booster to the area of the eyelash tape that you are working with. 
2. Let dry for a couple of seconds. 
3. Get to work. 
Storage conditions: keep the product in a dark cold place. 
Shelf life: 12 months 
Expiration date after opening: 1.5 months 
Ingredients: Ethyl Alcohol, Ethyl Maltol, Ethyl Vanillin