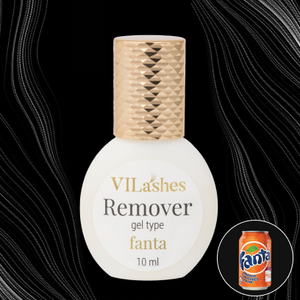 Gel remover with "Fanta" smell.
Easily and quickly removes old extended eyelashes.
Doesn't spread, economical to use, easy to apply.
Doesn't cause irritation and burning.

HOW TO USE:

Apply a small amount of the product with a micro brush on the extended eyelashes.
Leave for 5-7 minutes, remove the extended eyelashes with a spatula and microbrush.
Take off remnants of remover from the lashes with a dry paper napkin or cotton buds,
then wash the eyelashes with micellar water."